Colorado Born American Food.
Burgerchief truck was born May 5, 2014. A Brainchild of Scott Morgan, our executive chef and owner. Scott, a California Culinary School graduate, has a background in fine dining, banquet, catering and casual dining. Having graduated in 2000, he has 17 years post school experience, having worked his way thru the ranks of the various positions in various restaurants all across the western half of the United States.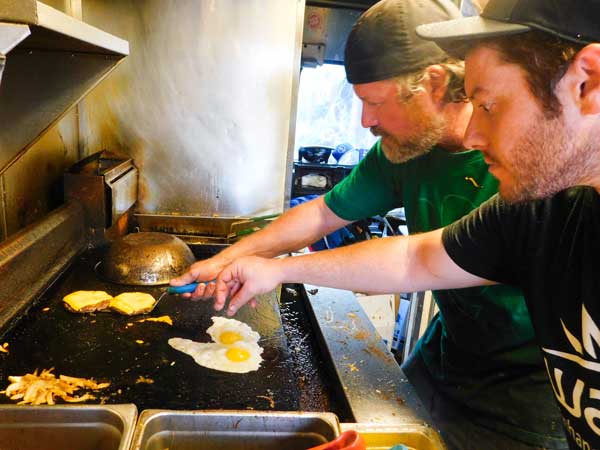 In such cities as San Francisco, Lake Tahoe, Reno, Sacramento, Monterey, Carmel, Las Vegas and Denver Scott has tirelessly worked to further his knowledge of restaurants and restaurant operations; constantly trying to challenge himself Scott has taken on new positions constantly trying to live outside of the box. The result, Burgerchief Truck, a food truck that focuses on quality ingredients that make for a burger eating experience that surpasses all others in Denver and the Denver metro area.
Using a special blend of spices, hand formed burger patties made of sirloin and brisket and a lot of love, Burgerchief's burger is unique and delicious. Accompanying these incredible burgers are sandwiches and sides that are unsurpassed in their own right.
The bacon cheeseburger jalapeno poppers will not be found in another restaurant, as well as the reggae fries. The beer battered onion rings, pickles and penos and mushrooms are made with beer features from beer from the brewery in which the truck is parked. Creating flavors that identify with the beer to which the food is being paired.
Burgerchief will continue to push its menu to create new and exciting flavors into the future